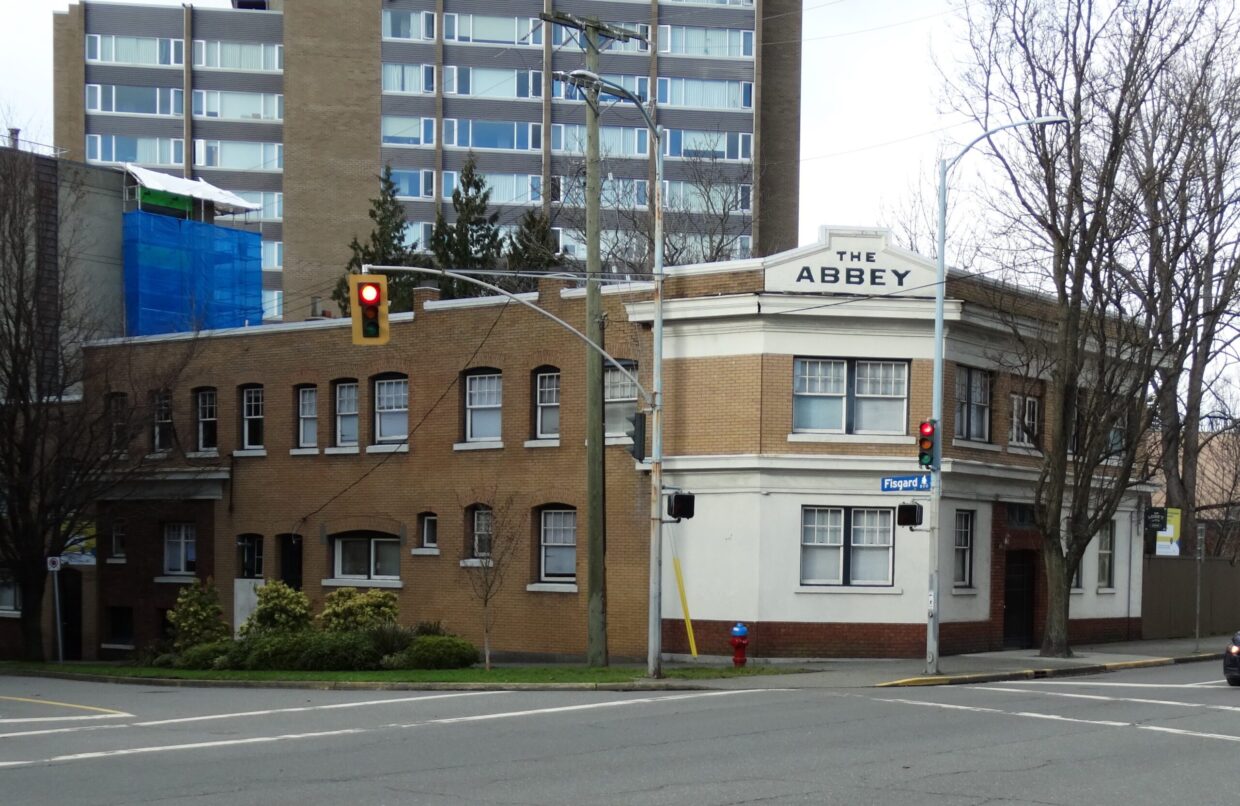 1702 Quadra – Will this soon be but a façade?
The Abby at 1702 Quadra Street, at the corner with Fisgard, was constructed shortly before WWI to a design by C. Elwood Watkins  and was the site of Hong Yuen & Co., Produce, before being converted to the existing eight to nine unit apartment building.
A  proposal now working its way through the City Of Victoria Planning Department would replace the core of the building, retaining only the façade  and to construct a 10 story tower with 91 rental units.
As can be seen in the attached photo, the design is stark and unimaginative despite the developers stating it is "Architecture as an Amenity: Thoughtful, progressive design
and purpose-built for the needs
of those who are leasing."
The developers also state that "The design is inspired in part by the signature chamfer condition  of the Abbey Apartments, as well as the heritage detailing of the Gothic Revival church across the street".
Surely the designers can come up with something better than a series of concrete and metal clad boxes. Rental housing is needed in Victoria but not at the expense of uninspired architecture.
Nearby multi-story buildings reflect the architecture of the 1970s and 80s but incorporate the traditional masonry of Victoria and the nearby church.